CITIZEN EDUCATION GUIDE
A NONPARTISAN GUIDE TO SHOW U.S. CITIZENS HOW TO PARTICIPATE IN DEMOCRACY
GLOBAL INDICATORS PROJECT • GUIDE TO THE U.S BUDGET CRISIS • LOCATE U.S. GOVERNMENT OFFICES • FIND A BILL
REGISTER TO VOTE • FIND A POLITICAL ORGANIZATION • FIND AN ENVIRONMENTAL ORGANIZATION

THE CONSTITUTION AND DECLARATION OF INDEPENDENCE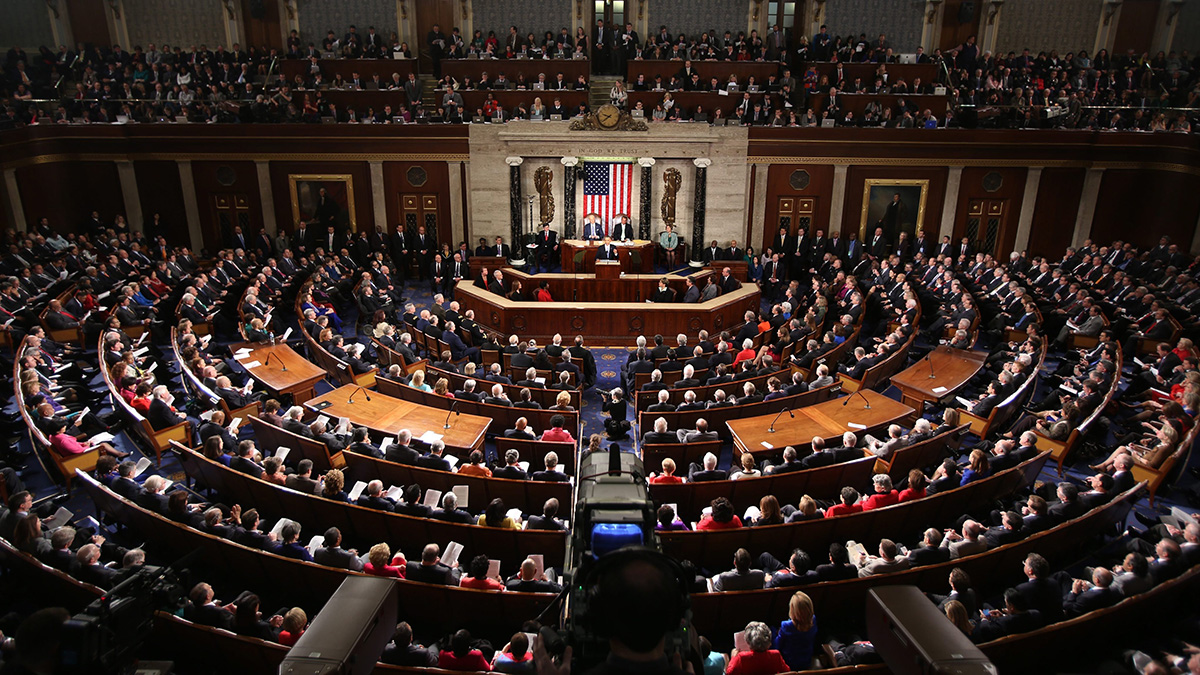 ---
Democracy does not just "happen". Nor is it ordained by divine right. It can only take place where a significant critical mass of a nation's people is willing to take the time to serve as citizens to govern themselves. Unfortunately, however, political apathy in the U.S. is at an all-time high. Fewer than 50% of the American people bother to vote. Far fewer than that take the time to participate in politics.
We believe this is an unconstructive and potentially dangerous attitude to take toward the American political process. The U.S. federal government can be responsive if ordinary citizens take the time to make their voices heard. However, finding the right channels through which to contact elected officials can be confusing. We want to make it easier for citizens to become involved. It is for this reason that we have compiled the following guide to the U.S. Government and political organizations and institutions. This guide offers a non-partisan, listing of institutions and organizations that represent many different points of view, from Conservative to Liberal, from Democrat to Republican.
---
WORLD FUTURE FUND GLOBAL FUTURE WATCH INDICATORS PROJECT
The Nonpartisan Citizen's Action Guide is an integral part of our Global Indicators Project. Visitors to our site can use this guide to learn how they contact their elected officials and make their voices heard. Before speaking out about the issues, however, it is important that people educate themselves. Our Global Future Watch Indicators Project is a crucial educational resource. The project is comprised of over 250 indicators. These indicators illustrate some of the most challenging socio-economic and environmental problems facing the world today. The Indicators Project also shows solutions to those problems.
Building a Sustainable Global Future: An Outline of Reform
Visions of the Future: An Introduction to Future Watch Studies on Our Site
Signs of the Times (News Stories on Relevant Events)
Creative Videos on the State of the Planet
Reading List and Links on Global Indicators
---
WORLD FUTURE FUND'S GUIDES TO THE U.S BUDGET
Need help understanding the U.S budget crisis? Check out our links below.
---
LOCATE U.S. GOVERNMENT OFFICES AND ELECTED OFFICIALS
Contact your federal representatives directly using these guides and links.
---
Status of Appropriations Bills - Appropriations bills are the legislative mechanism by which Congress appropriates federal funding. This link allows users to follow the progress of appropriations bills through Congress.
---
HOW TO TESTIFY BEFORE CONGRESS
You have the potential to testify before Congress. It is often very hard to be accepted on witness list who will speak but you can also offer written testimony.
---
EXERCISE YOUR RIGHT TO VOTE: YOUR DEMOCRATIC RESPONSIBILITY
The following organizations are concerned with ensuring fair elections, promoting electoral reform, and registering new voters.
The Center for Voting and Democracy - The Center is a non-profit organization dedicated to research and action on voting issues. They are "dedicated to fair elections where every vote counts and all voters are represented." Election reform is a subject of specific interest to the Center.
Rock the Vote - This youth-oriented organization encourages informed voting and political activism among citizens and potential voters between the ages of 18 and 30. Rock the Vote's informational campaigns combine the efforts of popular music and movie stars with those of politicians in order to inform and entertain about political issues.
Federal Election Commission - Created by Congress in 1975, the Federal Election Commission (FEC) administers and enforces the Federal Election Campaign Act (FECA), which is the statute that governs the financing of federal elections. The FEC is an independent regulatory agency, which discloses campaign finance information, enforces limits and prohibitions on contributions, and oversees the public funding of Presidential elections.
---
FIND POLITICAL DEMONSTRATIONS
WFF Political Protest Calendar
---
Using these lists to find an organization that deals with the issue that is of concern to you. The organizations on this list represent many points of view (Liberal, Conservative, Democrat, and Republican).
WFF Guide to Public Interest Groups Access to the web sites of numerous interest groups and political parties.
WFF Guide to International and Military Affairs Find institutions and organizations in the U.S. and abroad that deal with foreign and military affairs.
---
FIND AN ENVIRONMENTAL ORGANIZATION
Because of our concern about the environment we have created this collection of links can be used for reference and educational purposes. These links include the web sites of governmental agencies non-governmental organizations:
WFF Guide to U.S. Government Environmental Offices This guide lists the web sites of the Environmental Protection Agency and of the Congressional committees that oversee the EPA.

WFF Guide to Environmental Organizations This guide lists a large number of non-governmental organizations concerned with the environment.
WFF Guide to Renewable Energy A guide to organizations specifically concerned with renewable energy.
---
THE CONSTITUTION AND DECLARATION OF INDEPENDENCE
UNDERSTANDING AMERICA'S HERITAGE
As we said in the beginning of this report, democracy did not just "happen". It did not appear out of thin air. Enclosed are a set of links to better understand America's political heritage.
WFF Links on Constitution
WFF Links on Declaration of Independence
History of Party Control of Congress
---
GLOBAL INDICATORS PROJECT • GUIDE TO THE U.S BUDGET CRISIS • LOCATE U.S. GOVERNMENT OFFICES • FIND A BILL
REGISTER TO VOTE • FIND A POLITICAL ORGANIZATION • FIND AN ENVIRONMENTAL ORGANIZATION

THE CONSTITUTION AND DECLARATION OF INDEPENDENCE