HONOR AND DIGNITY
IN THE FACE
OF EVIL AND HORROR
TERROR IN NORWAY JULY 22, 2011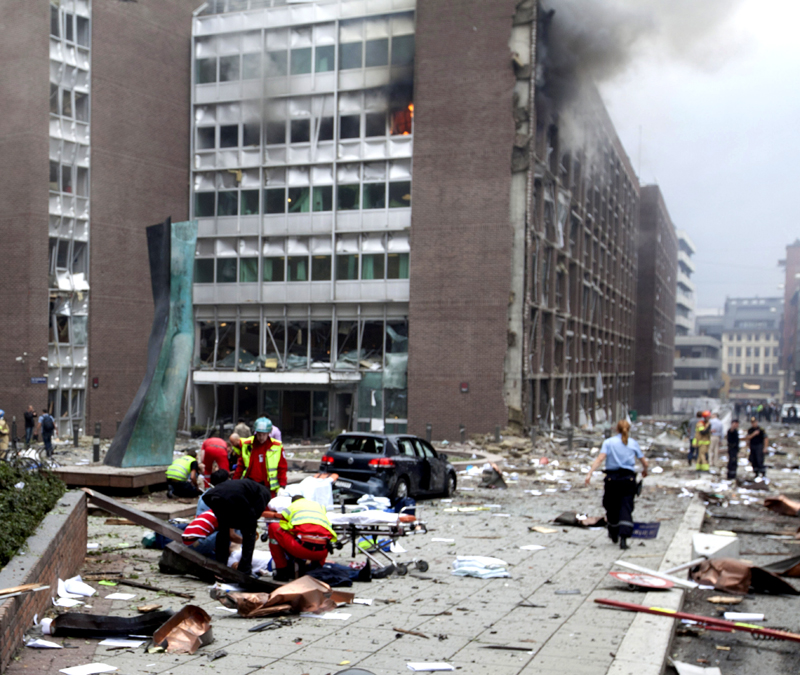 July 22, 2011. It is a day nobody in Norway will ever forget. Almost 100 Norwegians were killed in an attack by a political extremist of the radical right. A huge car bomb exploded in the center of Norway's government district in Oslo. Later the criminal who did this carried out the deliberate murder of members of a major Norwegian youth group.
Yet, out this terrible evil would come a response that should inspire the world. Norway's people and government did not respond with panic and hate. They remained true to their values. We could say more but we feel that the Norwegian Prime Minister and his people have spoken far more eloquently than we could ever hope to. This is why we presented this material:

---
Here is a key part of Prime Minister Jens Stoltenberg's speech about this tragedy.
"We are a small country, but a proud people.

We are still shocked by what has happened, but we will never give up our values.

Our response is more democracy, more openness, and more humanity. But never naivety.

No one has said it better than the Labour Youth League girl who was interviewed by CNN:
"If one man can create that much hate, you can only imagine how much love we as a togetherness can create."
---
NORWEGIAN PRIME MINISTER JENS STOLTENBERG'S SPEECH
AT THE MEMORIAL SERVICE AT OSLO CATHEDRAL
(IF YOU DON'T SEE ENGLISH CAPTIONS HIT CC ON BOTTOM BAR)
Watch Video Here on YouTube

COMPLETE 8 MINUTE VIDEO OF THIS CONCERT
IS ON LINK BELOW FROM NORWEGIAN STATE TV
The second half of the video below is in English.
We Are The Ones Who Win (Norwegian Response to 2011 Terrorist Attack)
(NRK April 26th 2012)