RUSSIA VICTORY DAY MILITARY PARADE IN MOSCOW
70TH ANNIVERSARY OF THE END OF WORLD WAR II, MAY 9 2015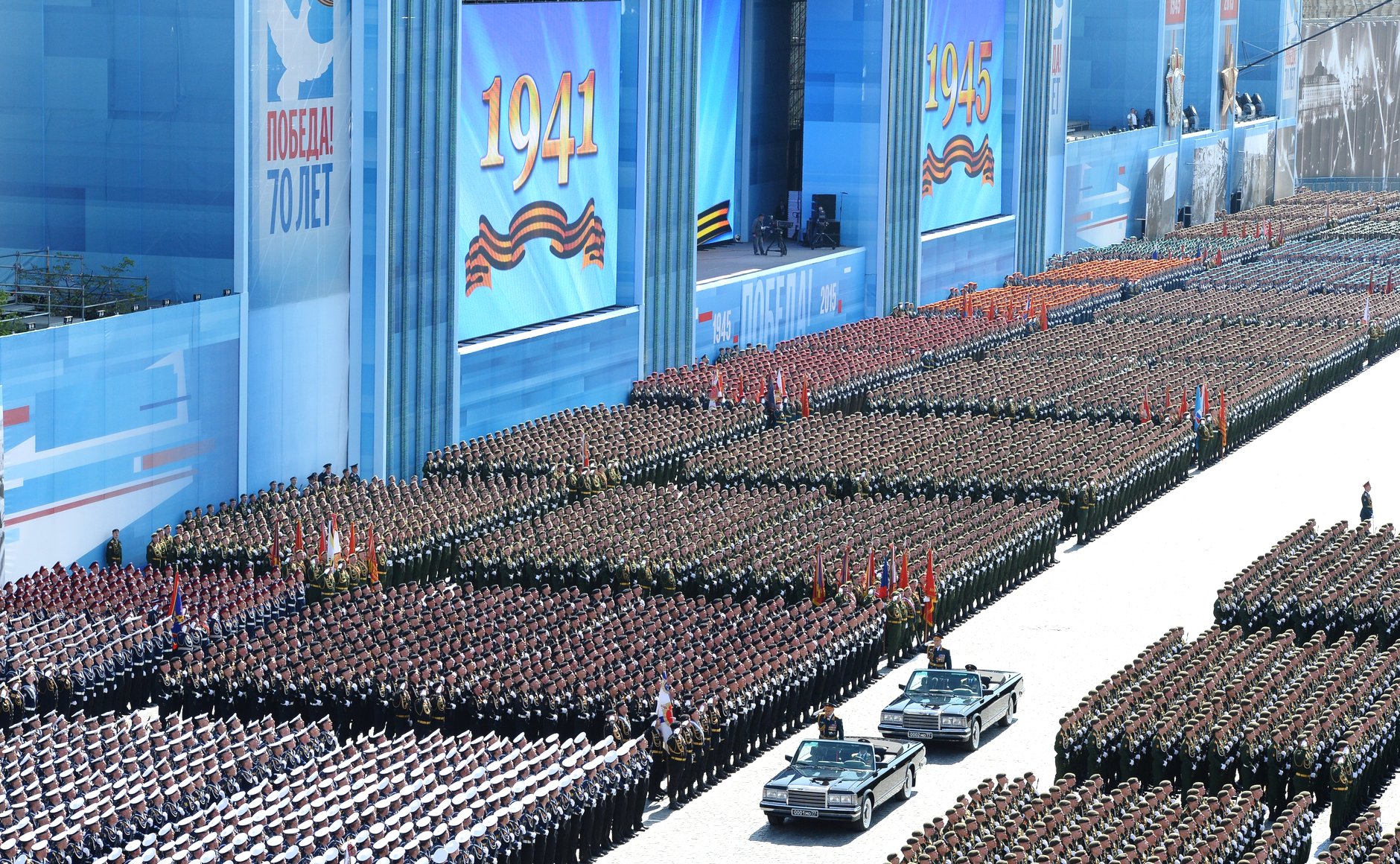 A military parade was held on Moscow's Red Square to commemorate the 70th anniversary of Victory in World War II.

A total of 16,000 soldiers from all over the world, including Armenia, Azerbaijan, Belarus, Kazakhstan, Kyrgyzstan, Tajikistan along with India, Mongolia, Serbia, and China took part in the parade. New technology of the latest models of weapons for the Russian Airborne Troops was presented, including the Rakushka multi-purpose armored vehicle, as well as the Yars mobile missile launch system.

This year Russia's state-of-the-art heavy armaments, the ArmataT-14 tank and the Koalitsiya (Coalition) self-propelled artillery system, were presented to the public for the first time during the parade.

30 International leaders attended the Moscow Victory Day celebrations, among them the leaders of CIS, BRICS and a number of European, Asian, African and Latin American countries.
Following the official parade, over 500,000 Russians and foreign attendees marched through central Moscow in commemoration of those who perished in World War II.
---
WATCH VIDEO OF THE PARADE BELOW
Watch The Video Here on Airpano
---
RELEVANT LINKS
President Vladimir Putin's Victory Day Speech