VISITOR'S GUIDE TO THE BERGHOF
EXPERIENCE HISTORY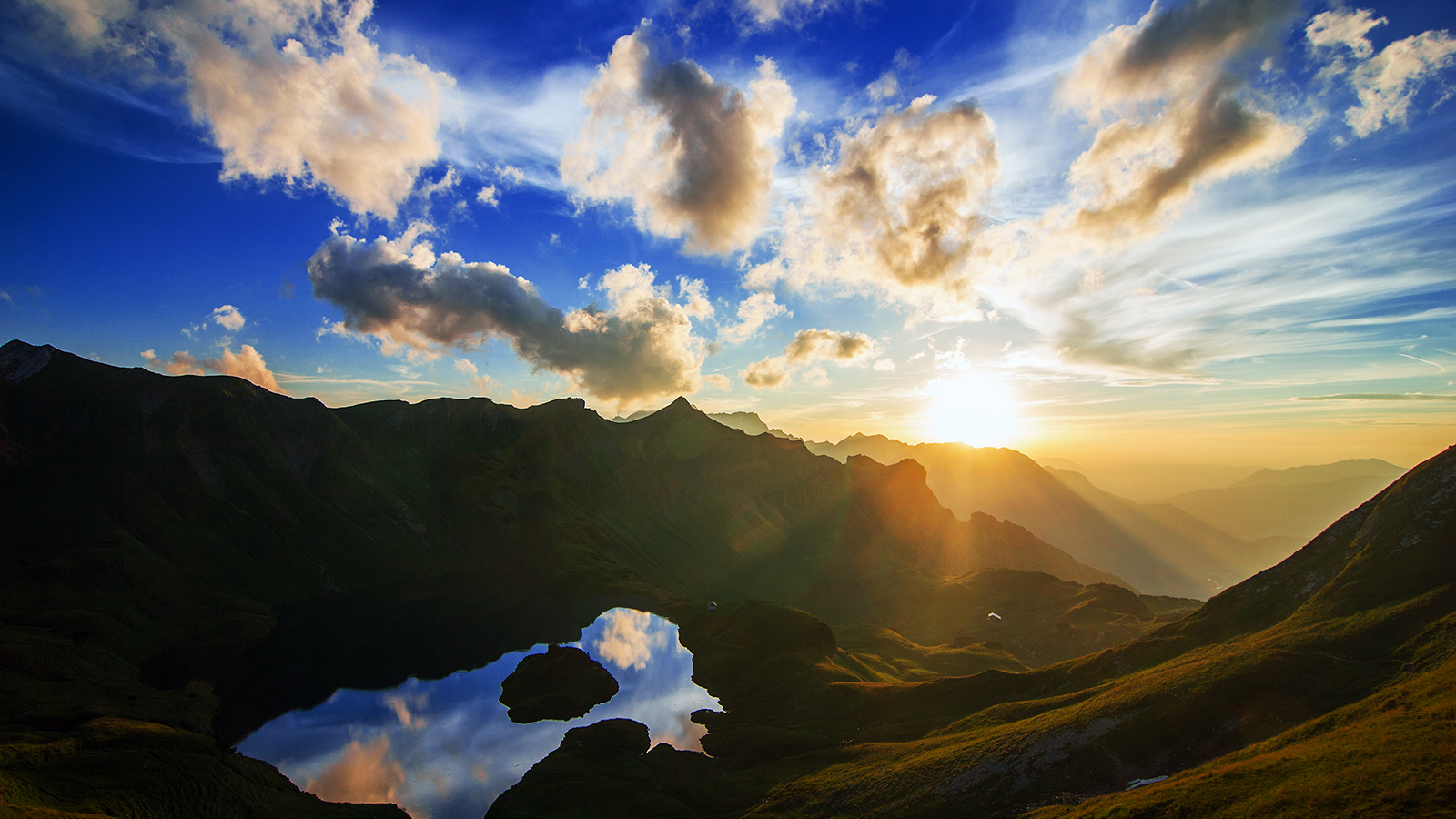 What happened here changed history.
The Berghof was Adolf Hitler's home and headquarters in in the Obersalzberg of the Bavarian Alps near Berchtesgaden, Bavaria, Germany.
Hitler's physical home was destroyed by British aerial bombs in late 1945, and his tea house was destroyed by the Bavarian government after the war.
But the Kehlsteinhaus (a place used for some meetings) remained undamaged.
Today there are many opportunities for travelers and tourists to visit this important historical site.
Note: We cannot vouch for everything we suggest on this page. Included are simply some services that looked interesting to us. Do your own research.
---
NOTE: BRIEF STATEMENT OF PUBLICATIONS PRINCIPLES
The World Future Fund serves as a source of documentary material, reading lists and internet links from different points of view that we believe have historical significance. The publication of this material is in no way whatsoever an endorsement of these viewpoints by the World Future Fund, unless explicitly stated by us. As our web site makes very clear, we are totally opposed to ideas such as racism, religious intolerance and communism. However, in order to combat such evils, it is necessary to understand them by means of the study of key documentary material. For a more detailed statement of our publications standards click here.
---
BERGHOF, HITLER'S HOME (Destroyed)
Hitler's Berghof The View From the Window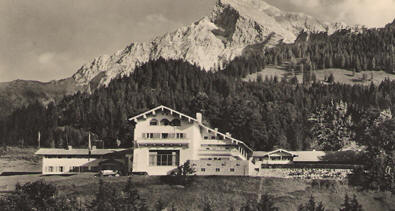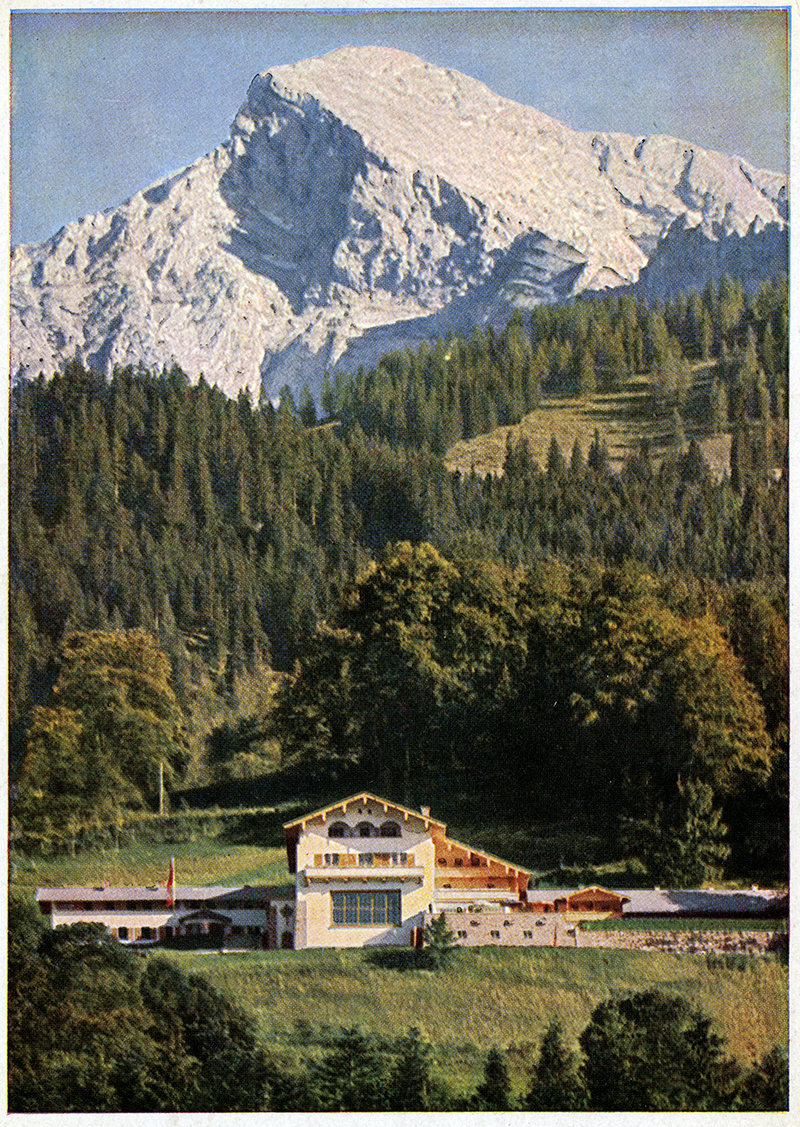 Hoher Goll Mountain in the background.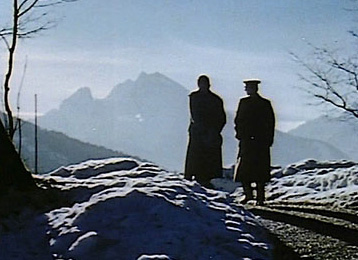 ---
TEA HOUSE (Destroyed)
Hitler walked here almost every day.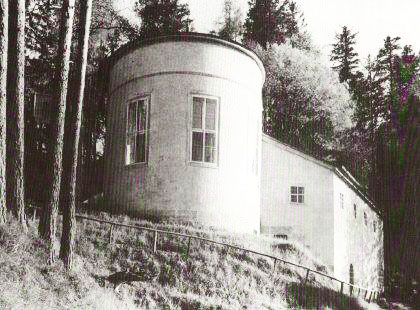 Rare photo of rear of Tea House.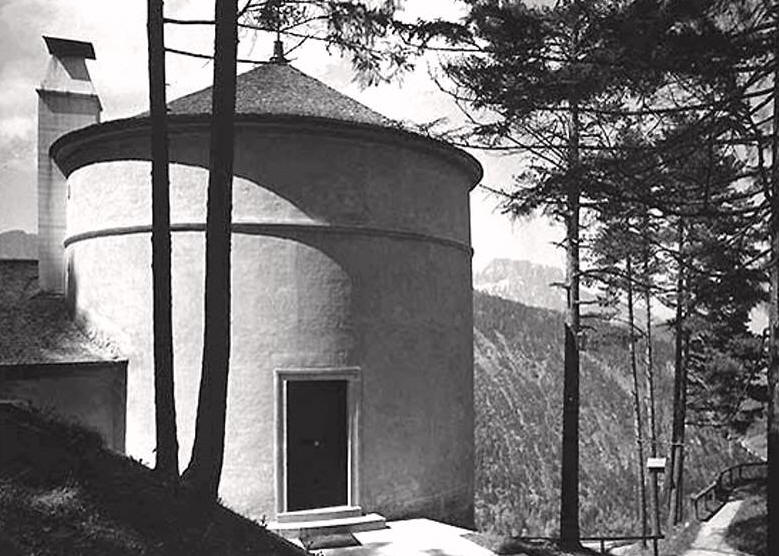 Hoher Goll is in background.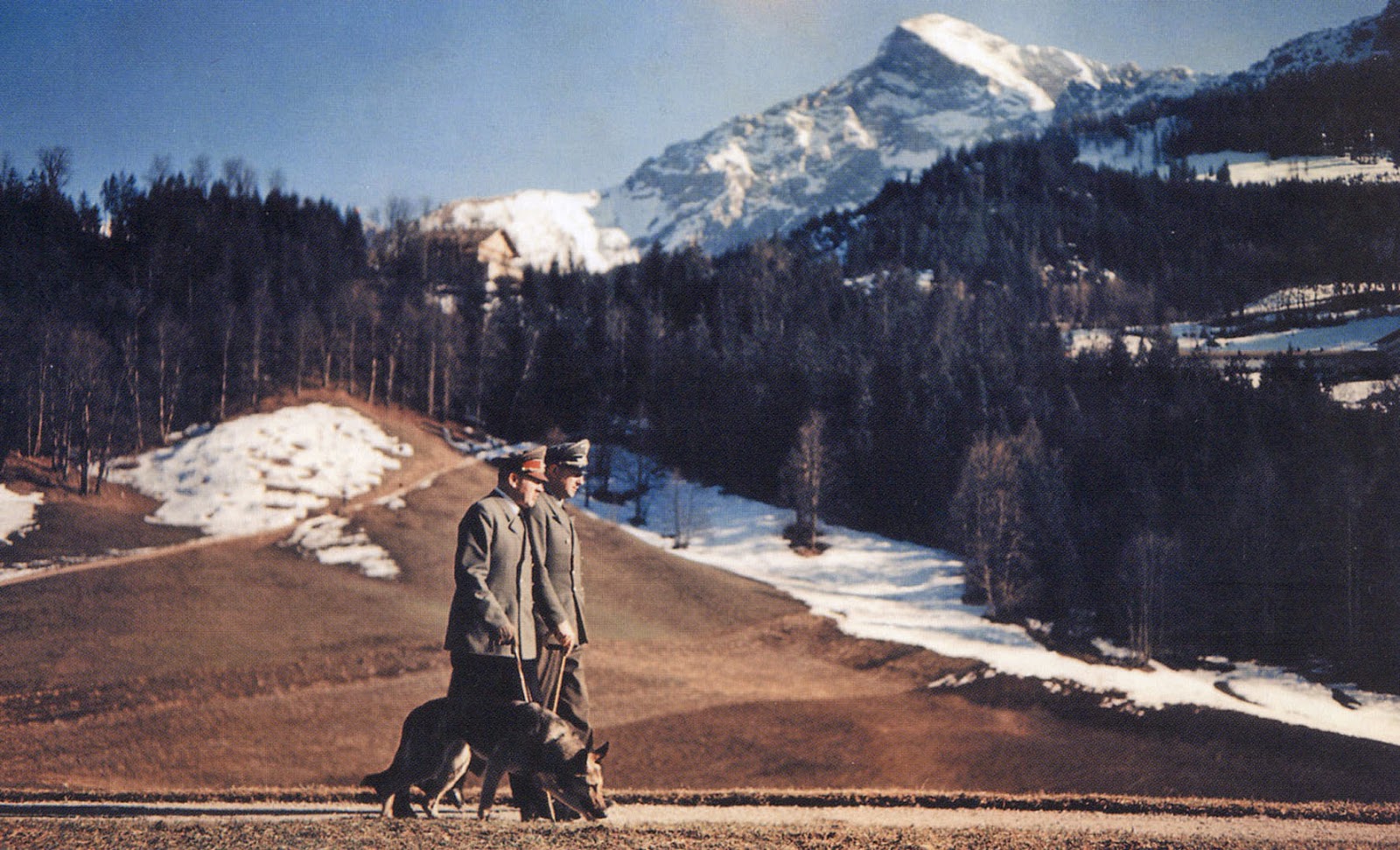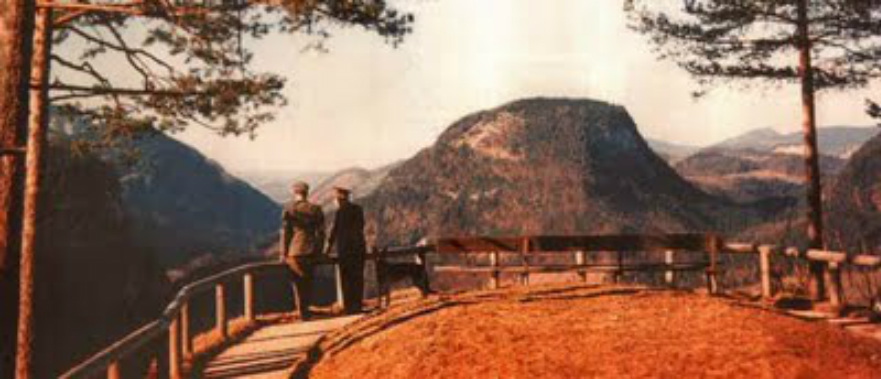 View from near Tea House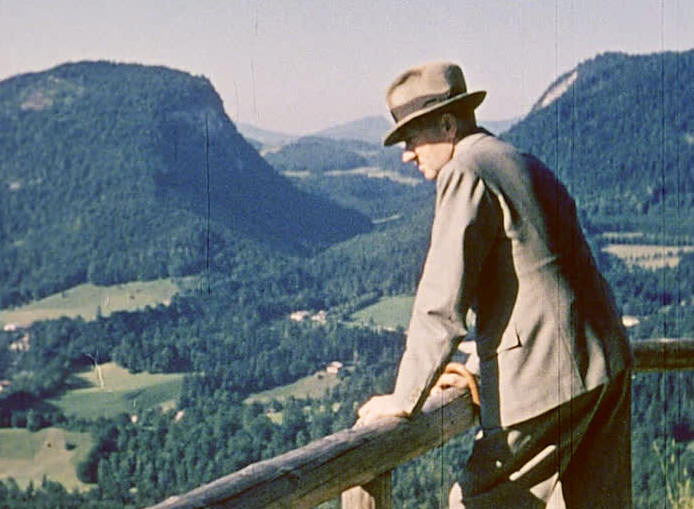 Tea House
Hitler's Tea house on the Mooslahnerkopf – Obersalzberg, Germany (Landmark Scout)
Tea House Walk (Third Reich Ruins)
---
BERGHOF ON MAPS
Berghof Street View Berghof Maps
---
THE EAGLE'S NEST - KEHLSTEINHAUS
Contrary to many sources this is not the Berghof.
Hitler spent little time in this amazing place
but it certainly has great views.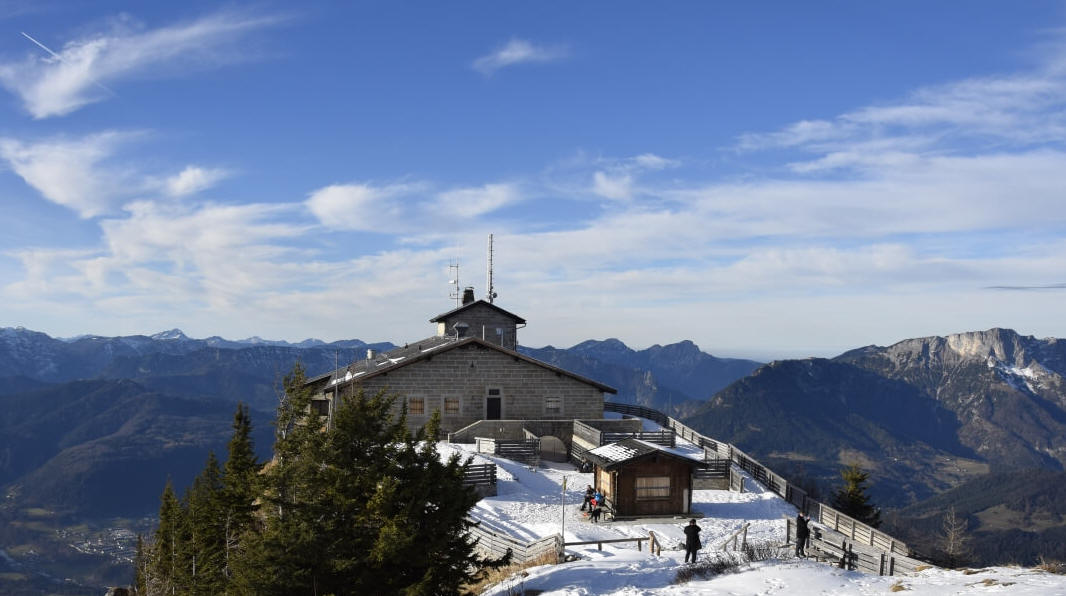 Amazing gold elevator.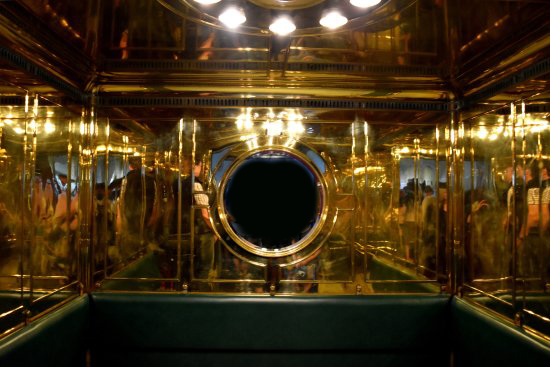 Tunnel to elevator.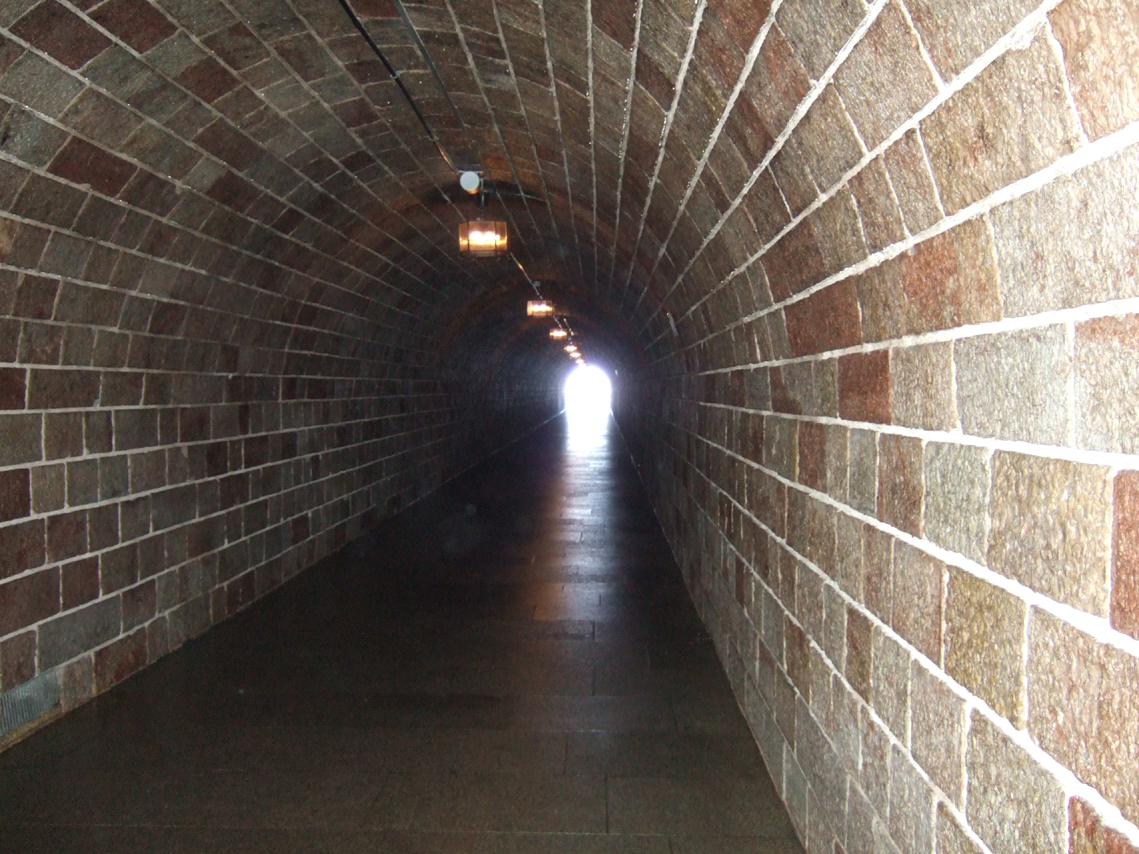 Kehlsteinhaus (known as the Eagle's Nest) was built near the summit of Kehlstein, a rocky outcrop that rises above the Obersalzberg near the town of Berchtesgaden.
Above it is the Hoher Goll.
The Eagle's Nest is a building perched on sheer rock wall, reached by the Kehlstein road and up a luxurious brass elevator.
Today it is open seasonally as a restaurant, beer garden, and tourist site.
Kehlsteinhaus is generally open from the second or third week of May until the middle of October.
Main Websites
Kehlsteinhaus Official Kehlsteinhaus Facebook Das Kehlsteinhaus
Kehlsteinhaus (Third Reich Ruins)
Kehlsteinhaus Restaurant
Video Watch Here
---
BACKGROUND INFORMATION
HISTORY
World Future Fund Reports
Hitler's Berghof The View From the Window
Burckhardt Hitler Meeting 8/11/1939
---
Obersalzberg Nazi Complex (Third Reich Ruins)
Obersalzberg (Traces of Evil)
Hitler's Eagle's Nest, the Kehlsteinhaus, Tea House on the Obersalzberg in Bavaria – Germany (Landmark Scout)
---
TOURS
---
HIKE THE ALPS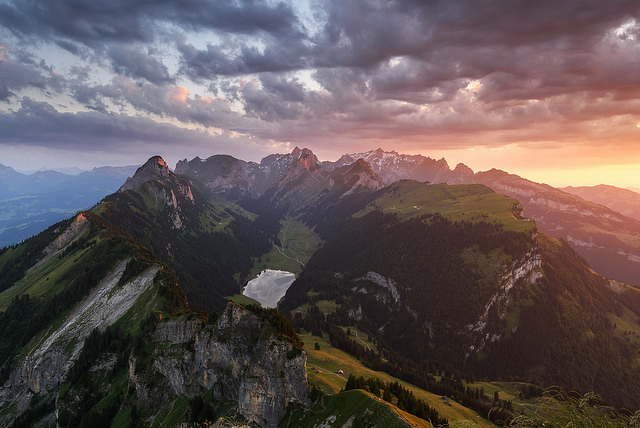 Hiking in Berchtesgaden, Germany
Salzburg to Munich Walking & Hiking Tour
Top 10 Wonderful Sites in the Alps
---
LAKE KONIGSSEE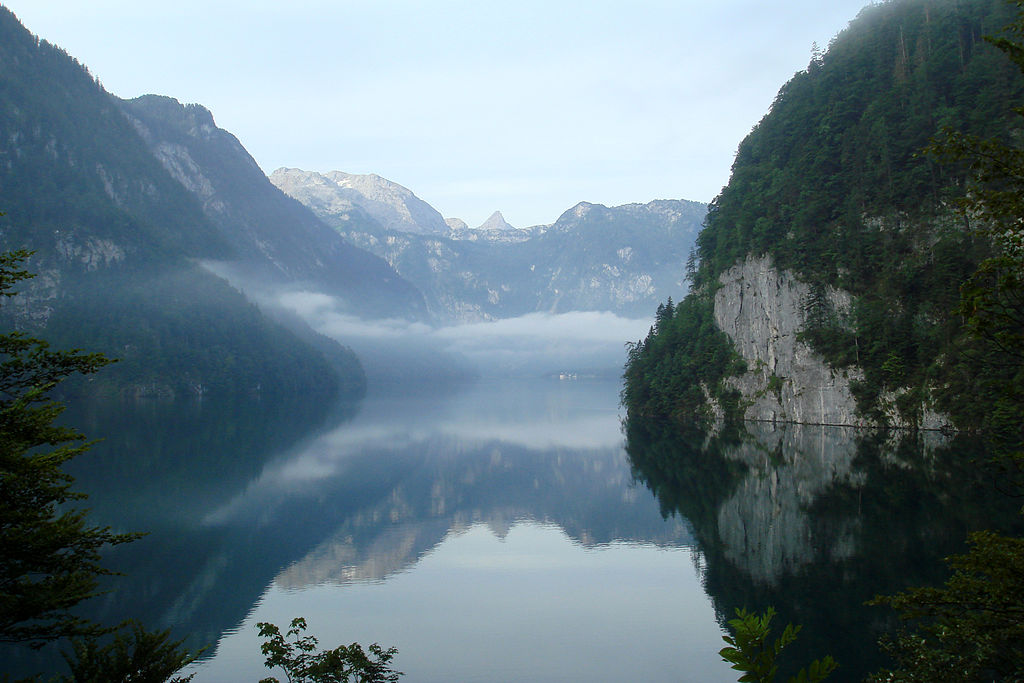 Königssee (Wikipedia)
Königssee Lake Ferry Boat Tour

---
THE TOWN OF BERCHTESGADEN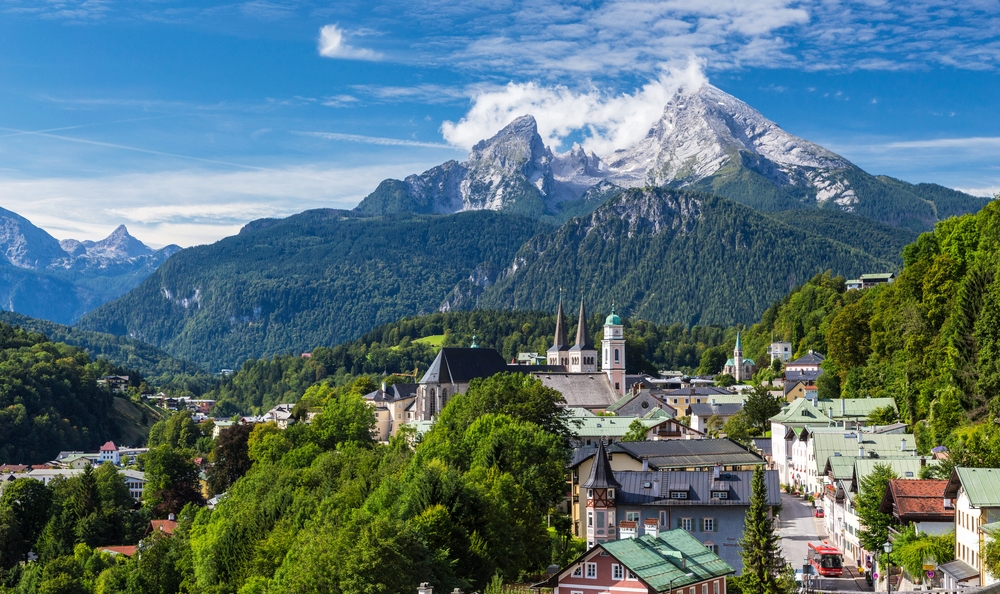 Berchtesgaden Region - The Hitler Pages
---
Dietrich Eckhart's Grave
in Town Main Cemetary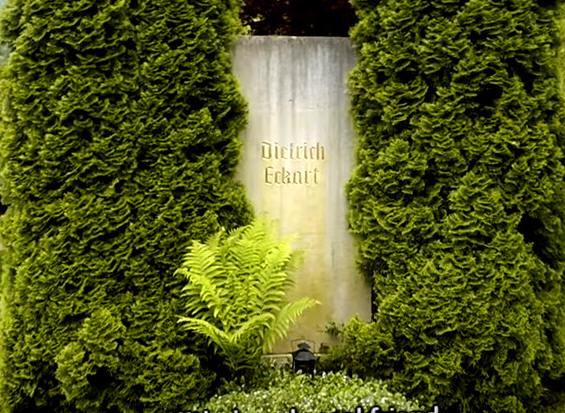 ---
TOURS
Salzburg to Munich Walking & Hiking Tour
Königssee Lake Ferry Boat Tour

---
HOTELS
Kempinski Hotel Berchtesgaden (Luxury Hotel, Official Site)
Kempinski Hotel Berchtesgaden (Facebook)
Zum-Tuerken (Mid-Range Prices, Official Site)
Hotel zum Türken (Hotel's History)
Air BnB (A website for vacation room rentals)
---
TRAVEL
Rail
Österreichische Bundesbahnen (ÖBB)
Flight/Hotel Locators